GAYLORD PALMS RESORT & CONVENTION CENTER expansion
Kissimmee, FL
With an architecture influenced by some of the finest examples of Historical Spanish American buildings in the world, the existing property transforms guest back to the days of the grand old hotels along the coast. These traditional forms have been enhanced and made fresh, through the use of more contemporary materials and interpretations of the original building language.
The Gaylord Palms Expansion adds 303 guest rooms and 60,000 SF of meeting and banquet space to the existing campus in Orlando Florida. The hotel and convention center additions connect via a elevated loggia that completes the resort and pool area at the heart of the facility. The architecture and interiors seamless transition and both draw inspiration from a Central Florida abstract
Gaylord Palms gives guests a taste of all of Florida, from the Everglades to Key West, highlighting the state's sense of history, culture and features, in a lush tropical landscape. It is a place where guest can enjoy the dramatic and unique flora and fauna from all of the state's regions and can take with them a taste of Florida and the need to come back and visit again and again.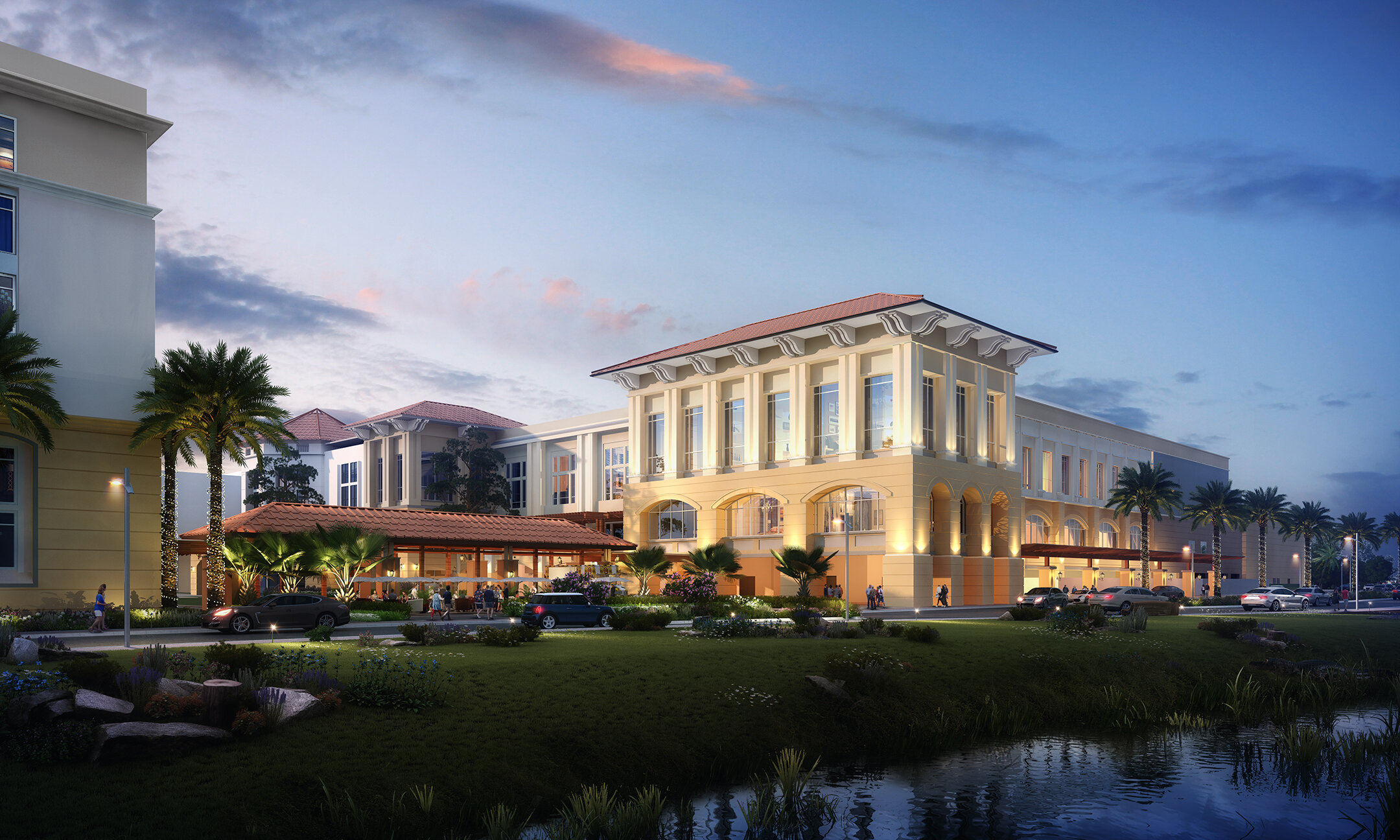 PROJECT STATISTICS
30,000 SF NET MEETING SPACE
30,000 SF NET BALLROOM
302 GUESTROOMS
14,000 SF EVENT LAWN
42,000 GROSS SF RESORT ADDITION, INCLUDING A LAZY RIVER, CABANAS, AND WARMING SPA
PROJECT TEAM
SCOTT SICKELER
SCOTT MORRIS
NATE JOHNSON
DAVID MOORE
IRENE CHANG
FELIPE DIAZ
MATT PATERKA
LIZ NEISWANDER
FOREMAN ROGERS
JULIA McCLINTIC
KELSEY LANIER

client
RYMAN HOSPITALITY